"That means it's working!"
From News.com.au, "Victor Dominello diagnosed with Bell's Palsy after concerning Covid-19 press conference":
New South Wales' Customer Service Minister has taken to social media to confirm the reason for his "droopy eye", which sparked concern after Wednesday's press conference.

Victor Dominello, who was there to speak about business grants, said people had reached out to him wondering if he was "winking at the camera" or if he had suffered a stroke.

But on Wednesday night he confirmed via Instagram that he had been diagnosed with Bell's Palsy, a temporary facial paralysis that has no known exact cause.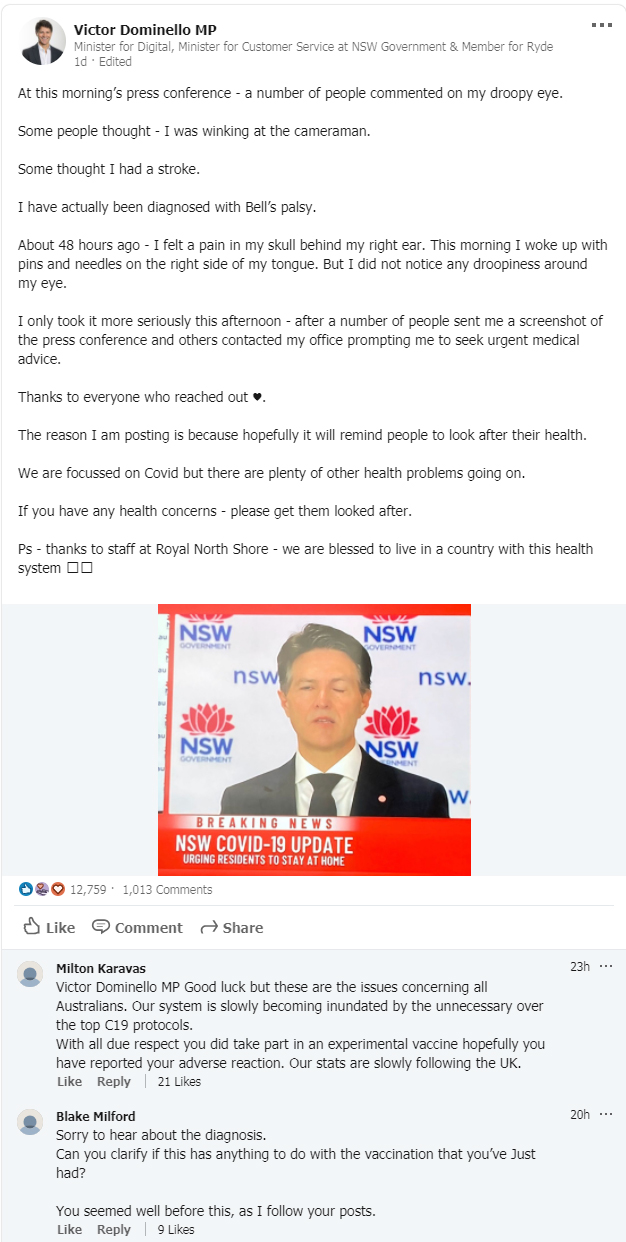 "About 48 hours ago I felt a pain in my skull behind my right ear. This morning I woke up with pins and needles on the right side of my tongue," he wrote on Wednesday night.

"But I did not notice any droopiness around my eye."

[…] According to the National Institute of Neurological Disorders, Bell's palsy is a paralysis or weakness of the muscles on one side of the face. It results from the dysfunction of the facial nerve.

The exact cause of Bell's palsy is unknown…
Yeah, I'm sure his developing Bell's Palsy had nothing to do with the experimental Big Pharma injection he received.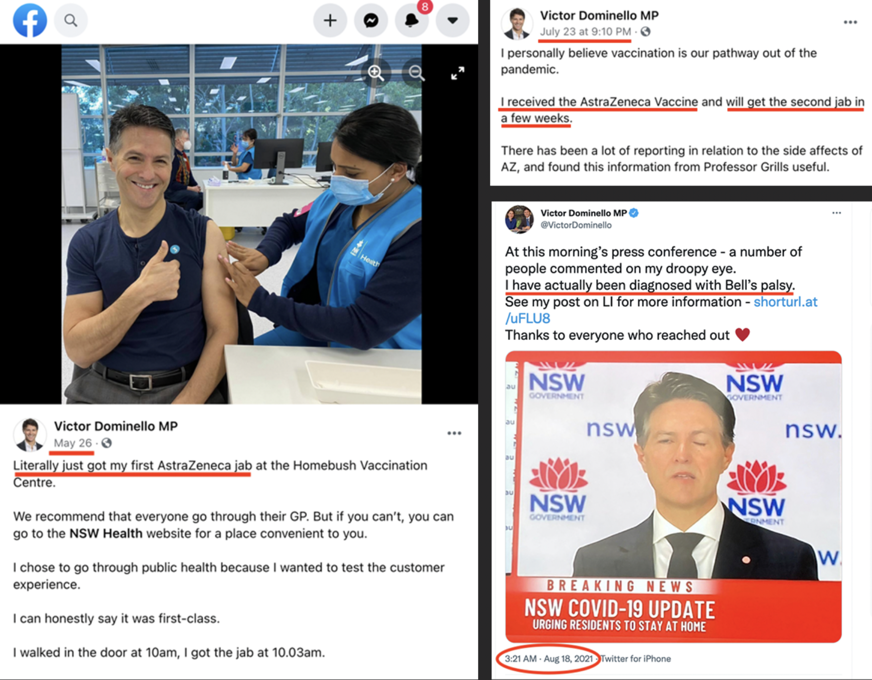 This is just one of those mysteries in life we will never understand!
As it happens, NSW is the same part of Australia where another health official said talking to your friends is too dangerous and now is "not the time" to "engage in conversation with others" or "to be friendly."
Making chit-chat with others is too risky but forcing everyone to take Big Pharma's experimental jabs is absolutely essential!
2 KIDS DEAD AFTER 24,000 CHILDREN WERE HERDED INTO THE STADIUM FOR JAB! WATCH:
Source: InformationLiberation.com