New data released today by the Robert Koch Institute, a research agency run by the German government, found that though 71% of the population is fully vaccinated nearly 96% of Omicron cases are among the fully vaccinated.
"Robert Koch Institute report released today states that 95.58% of the #Omicron cases in Germany are fully vaccinated (28% of those had a "booster"), 4.42% are unvaccinated," Disclose TV reported.
Welt reporter Tim Röhn shared the findings on Twitter, noting that "the usual tabular overview of vaccination effectiveness is missing" in the new RKI weekly report.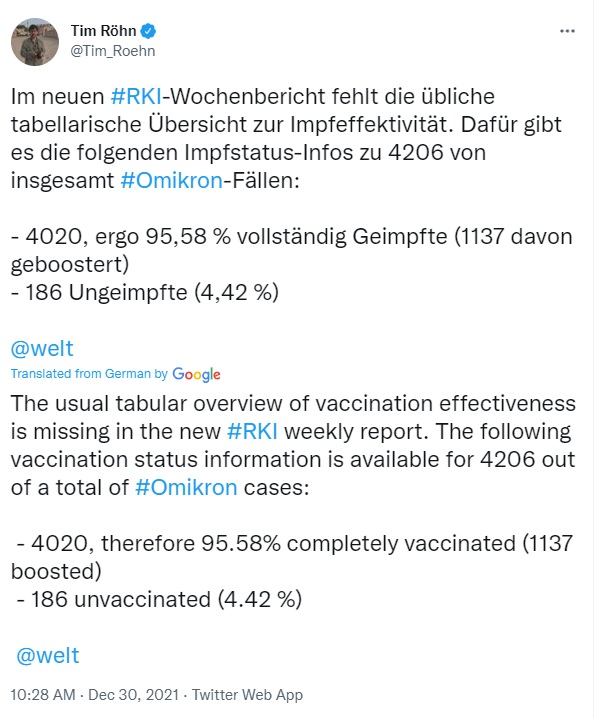 "Concerning the burden of disease: 'For 6,788 cases, information on the symptoms was provided, mostly no or mild symptoms were reported. 124 patients were hospitalized, four people died,'" Röhn reported.
As a reminder, Dr. Robert Malone was banned from Twitter yesterday after the AP accused him of "misleading" people by claiming that vaccines "don't provide protection against the omicron variant."
New study shows vaccines must be given monthly to be effective against Omicron
Source: InformationLiberation